I already miss the days when Warhammer online was filled with people and servers had plenty of people to group with. Believe it or not, I miss the days when I had to wait forty minutes to get into my server, because that's what Warhammer is all about. It's not about playing alone and fighting monsters by yourself to gain levels, it's about playing with other people and working together. The good days were when the pre-order members were playing, and public quests had thirty people working together in a giant warband to complete the task as fast as possible. When you could join a queue and instantly find a scenario to play in. When it was easy to find a guild where you could go on at three in the morning and find enough people for a keep siege. But has Warhammer died already? Sure, there is still a large population on the game, but with the chain effect of the game's quality decreasing when the players leave, is it destined to fail in the next couple months?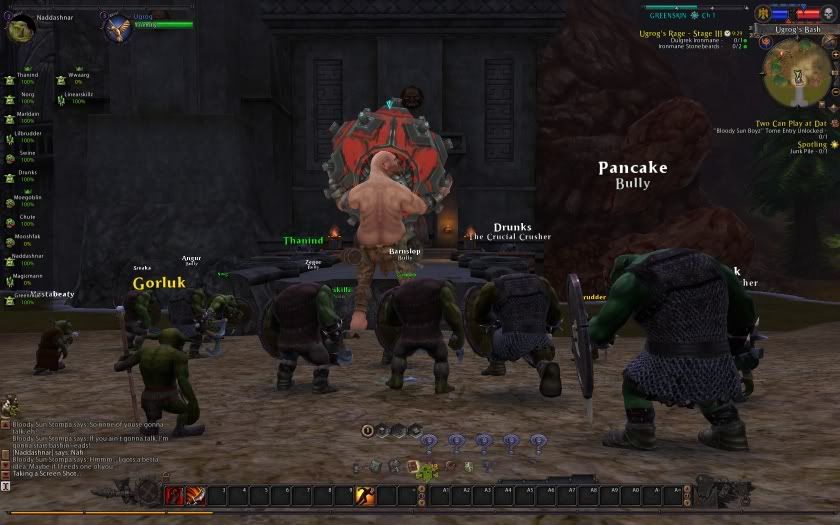 If you think I'm crazy, go on the majority of the servers and try finding a scenario or public quest party from the existing population at any time other than 9:00 p.m. Eastern. Sure, you might find them in the early levels, but tier 3 and above are almost impossible to find a queue. I reached rank 21 a week ago and am still sitting comfortably at that rank because I find it boring to do anything other than RvR. I have done several quests and gained about 50% from that, and 25% for pure grinding. But I don't feel like journeying to other cities right now to find more boring quests to do on my own. I realized that in tier 3 I can gain about 3-4% just by doing a scenario, not even including the experience I get from the scenario itself. The problem is, I have gotten one scenario in about four hours of total wait time. No, this is not at three in the morning, it's near peak time in the afternoon after people are home from work and school and ready to relax.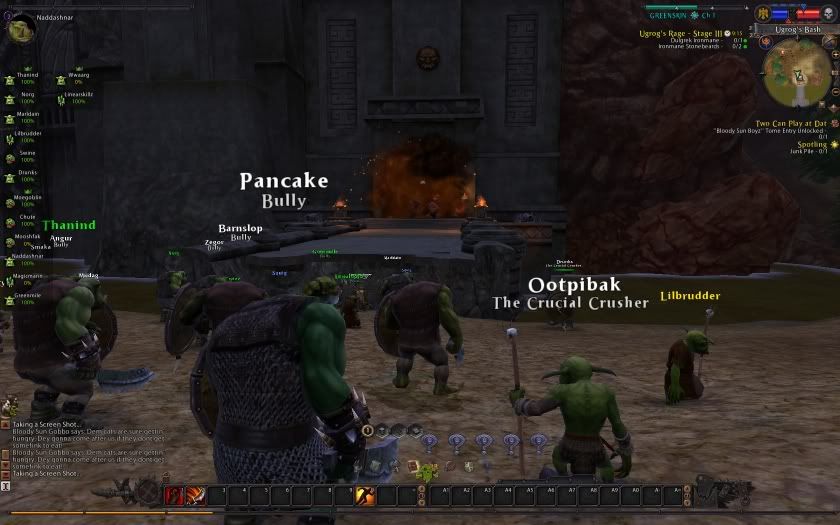 The problem seems to be that Mythic has created far too many servers for an initial release of their game. People have spread out and the population is not nearly as high as it needs to be for this type of game on each server. They are also allowing server transfers which have messed up the system even more. Now, the high population servers are emptying out as people change servers to meet up with friends and guildmates. Now it seems every server has a low population, rather than half being low and some being extremely full. This has ruined great servers such as Wolfenburg which was one of the most popular servers, easily the most popular open RvR server before the transfers. If this trend continues and they keep all of the servers, the population will slowly die out because of players who don't feel like waiting three hours to enjoy the aspect of the game that is the only reason they play the game, RvR. It will spark a chain effect as the populations will continue to decrease, angering more players who will repeat the chain.

     It's time Mythic steps up and adresses the problem. They need to get rid of some of these servers and add them back at a later date when the community grows. As it stands right now, I am on the verge of not continuing my subscription and I would absolutely not refer this game to people looking for a RvR experience. The money is just not worth it. If I wanted to grind away by killing monsters for hours and doing repetitive quests for days to level up and reach the max level, I would play one of the hundreds of free MMOGs that are like this. If Mythic doesn't address the problem, either by lowering the number or servers or increasing advertising to get a higher player base, Warhamer is doomed to fail. A game known for competition between realms and teamwork within them can not be played with so few players. In my four hours or so that I have spent in tier 3, I have seen a total of two people within the town I was stationed at. It was a main entrance town and is also home for many quests and public quests
Random Posts